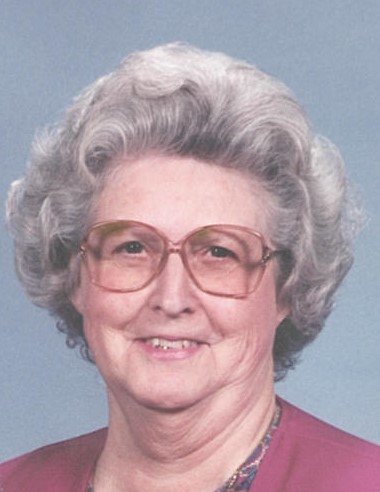 Obituary of Marion E. Carty
Marion E. Carty, 89, of Carlinville, passed away Thursday evening, November 15, 2018 at Friendship Home in Carlinville, IL.
Marion was born on October 3, 1929 to Lloyd and Hazel (Ketchum) Pruitt in Summerville, IL. She attended Long Point grade Community Grade School and graduated from Carlinville High School with the class of 1946. Marion married M. Pierce Carty on May 15, 1953 at Emmanuel Baptist Church in Carlinville. He preceded her in death on July 19, 2008.
Marion worked at the Macoupin County Court House, Macoupin County Farm Bureau office, and served as the Emmanuel Baptist Church Secretary for 38 years, retiring in 2002.
Marion is survived by two sons, Glen (Sharon) Carty of Carlinville, IL, and Raymond (Elaine) Carty of Hannibal, MO; 4 grandchildren, Chad (Crystal) Carty, Devan (Andy) Lemons, Brooke (Jeff) Gheens, and Heather (Matt) Hampton; 9 great grandchildren, Adalynne Jo, Alaina Rhae, and Tucker Pierce Carty, Camden Ray and Weston James Gheens, Maycee Kay, Rylan Matthew, and Kaine Pierce Hampton, and Penelope Laine Lemons.
Marion was preceded in death by her parents and husband.
Visitation will be held Monday, November 19, 2018 from 9:00 to 11:00 am at Emmanuel Baptist Church, Carlinville, with funeral services following at 11:00. Grandson, Pastor Chad Carty will be officiating the service assisted by Pastor Cliff Woodman.
Burial will take place in Prairie Lawn Cemetery, Carlinville.
Memorials are suggested to Emmanuel Baptist Church.