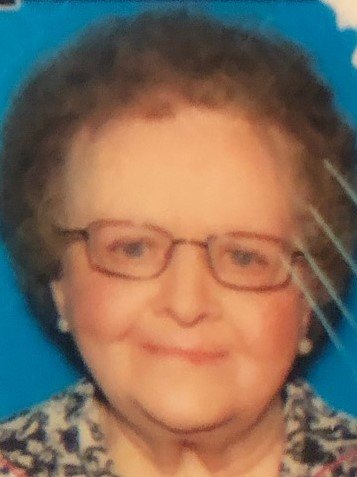 Obituary of Juanita Swift
Juanita Jean Swift, 88, of Girard, passed away Saturday afternoon, December 15, 2018 at Sunrise Manor in Virden, IL.
Jean was born on October 5, 1930 to William and Emma (Garst) Pryor in Girard, IL. She graduated from Girard High School with the class of 1948.
Jean worked in the dietary department of Pleasant Hill Village in Girard for over 20 years. She was known by everyone to be fun loving and spunky. She was a very devoted daughter to her parents.
Jean is survived by a son; granddaughter, Carrie Mack; 2 grandsons, Tony, and Greg Swift; 5 great-grandchildren, Hunter and Emma Mack, Brayden and Dawson Swift, and Xander Chapman; sister, Velma Boyd of Virden, IL; several nieces and nephews, including a special niece, Julie McGlothlin; dearest friend for over 50 years, Gloria Garst.
Jean was preceded in death by her parents; son, Terry Eugene Swift, brother, Darryl Pryor, Sister, Thelma Grady, brother, Maurice Pryor, and a sister, Ione Ball.
Visitation will be held on Wednesday, December 19, 2018 from 1:00 PM until 2:00 PM at Davis-Anderson Funeral Home, Girard, IL.
A Graveside Service will follow visitation at 2:30 pm in Girard Cemetery, with Pastor Bob Funk officiating.
In lieu of flowers, memorials are suggested to the Girard Fire and Rescue.
Online condolences can be given at www.davisandersonfuneralhome.com.
Davis-Anderson Funeral Home, Girard is in charge of arrangements.